Embrace Complexity to Achieve Success®
Coaching Services Overview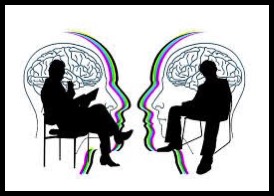 Much of the complexity that arises in projects and organizations is a result of human interaction. As individuals, we strive to reach our goals in concert with others. However the goals of all of the individuals on a team or within an organization are frequently at odds. This contributes to the effort's complexity. Coaching can help to reduce that complexity by helping individuals understand what they need to do to reach their goals in concert with others.

Coaching engagements are designed to help individuals achieve their highest goals. They are conducted using techniques based on the latest neuroscientific research. Carl's coaching approach is based in the belief that you have the knowledge, skills, and experience to understand what has to be done to meet your individual goals. What Carl brings to the engagement is the ability to get you to focus on your strengths and the opportunities that will help you achieve success rather than focusing on impediments to your success.
• Coaching engagements normally last 12 weeks with a weekly single one-hour session. The engagement normally lasts from three to four months, depending upon your availability. Sessions are all conducted virtually (either on the phone or via Skype).

• In
Session 1
you will define three primary goals. The goals will depend on your needs and interests. And while they vary from client to client, two of the goals are typically business or career goals and one is a personal goal. We include a personal goal because of the close link between personal and business achievement. We will also complete our coaching agreement and agree on calendar dates and times for your regular sessions.

• In
Sessions 2 and 3
you will develop milestones and actions that will help you track your progress in meeting these goals as the engagements progress.

• In
Sessions 3 through 11
you will steadily progress toward meeting your goals. In each of the sessions we will check to see how you are moving toward meeting your goals through the actions you complete and the milestones you meet. Your work in meeting your goals extends beyond the sessions themselves. Each session's progress measurements will result in additional work (yes, there's homework after every session) to move you closer to your desired goal.

• In
Session 12
we will do a thorough review of the progress that you've made during your coaching engagement. While not necessary, some clients, despite having met their objectives, decide to continue with another subsequent twelve-week engagement to help them achieve additional goals.

•
All of the coaching sessions are confidential.
Nothing discussed during the coaching sessions will be discussed outside of that environment.

For more specific information on coaching, or to set up a free pre-coaching session with Carl, please click the button below: